---
Research Guru / Moderator

Posted:
Aug 1, 2012, 1:50 AM
Famed author and playwright Gore Vidal dead at 86

---
Novelist, playwright and essayist Gore Vidal, described by British newspaper The Guardian as "America's most controversial writer," died Tuesday at his home in the Hollywood Hills section of Los Angeles. He was 86.

The cause was complications of pneumonia, nephew Burr Steers said by telephone.

Vidal guested as himself in two 2006 cartoons: Moe'n'a Lisa, an episode of The Simpsons, and Mother Tucker, an episode of Family Guy.

In "Moe'n'a Lisa," Moe -- about to explain that Lisa helped him with a poem published in American Poetry Perspectives -- is interrupted by Vidal, who explains that the titles for 1876 and Burr were derived from the price of gas and an Eskimo Pie advertisement, respectively. Members of the fictional Wordloaf Literary Conference in Vermont immediately shun Vidal. Wolfe asks Moe the question a second time as Lisa eagerly awaits to hear her recognition from Moe. However, upon seeing what happened to Vidal, Moe recants and ditches Lisa by explaining that he came up with the title of the poem himself.

In "Mother Tucker," Vidal appeared as a guest on Brian Griffin's radio show on WQHG-FM 97.1 FM. He was quite shocked to see that Brian's literate call-in show, The Lunch Hour, had become the outrageously lewd Dingo and the Baby show. A hot dog shot during the promotional stunt that he walked in on landed in his mouth, winning him $10,000.

Also in 1996, he also appeared in Bruce Petty's documentary feature film Global Haywire, which combined live action and animation. The Australian film was described as a "portrait of planet malfunction explaining how we got into the mess we're in."

Vidal was the author of 24 novels, five plays, many screenplays, more than 200 essays and the critically lauded Palimpsest (1995), his memoir of his first 39 years. Vidal's United States (Essays 1952-92) won the 1993 National Book Award.

A cousin of former United States vice-president Al Gore, Eugene Luther Gore Vidal was born on October 3, 1925 at the United States Military Academy, West Point, where his father was the first aviation instructor.

Vidal's maternal roots were thoroughly political. As a boy, he lived with his grandfather, the legendary blind Senator T.P. Gore, to whom Vidal read. His father, Eugene Vidal, served as director of the Bureau of Air Commerce under Franklin D. Roosevelt.

After graduating from Phillips Exeter Academy, Vidal enlisted at 17 in the United States Army. At 19, he became a warrant officer (j.g.) and first mate of the army ship F.S. 35, which carried supplies and passengers from Chernowski Bay to Dutch Harbor in the Aleutian Islands. While on night watch in port, he wrote his first novel, Williwaw, published in 1946, the year he was mustered out.

Vidal's created an international sensation with The City and the Pillar (1948), a novel that shattered the taboo barring frank portrayal of sexuality in American literature.

His other early works included Messiah (1954); the short story collection A Thirsty Evil (1956); and two successful Broadway plays, Visit to a Small Planet (1957) and the prize-winning The Best Man (1960). Pioneering original drama on television, Vidal also wrote a number of plays for TV's 1950s "golden age" (The Death of Billy the Kid), as well as Hollywood screenplays (Suddenly, Last Summer).

In the 1960s, three widely acclaimed novels established Vidal's international reputation as a best-selling author: Julian (1964), a re-creation of the world of the apostate Roman emperor who attempted to restore paganism; Washington, D.C. (1967), the first in what was to become a multi-volume fictional "chronicle" of American history; and the classic Myra Breckinridge (1968), a comedy of sex change in a highly mythical Hollywood.

Myron (1974), a sequel to Myra Breckinridge, continued to mine the vein of fanciful, sometimes apocalyptic humor that informed Kalki (1978), Duluth (1983) and Live from Golgotha (1992), works described by Italo Calvino as "the hyper-novel or the novel elevated to the square or to the cube." Vidal also continued to explore the ancient world in the wide-ranging Creation (1981). The Boston Globe noted, "He is our greatest living man of letters."

Gabriel García Márquez praised "Gore Vidal's magnificent series of historical novels or novelized histories" that deal with American life as viewed by one family from the American Revolution to the present: Burr (1973), Lincoln (1984), 1876 (1976), Empire (1987), Hollywood (1990), and Washington, D.C.

Vidal's interest in politics was not limited to commentary: he ran for Congress in New York in 1960, and in 1982, he came in second in the California Democratic senatorial primary.

Vidal's essays, both political and literary, have been collected in such volumes as Homage to Daniel Shays (1972), Matters of Fact and Fiction (1977), The Second American Revolution (1982) and At Home (1988).

In November 2009, Vidal made a rare public appearance to receive lifetime achievement award at the National Book Awards in New York.

Gore Vidal had a live-in companion, former advertising executive Howard Austen, for 53 years. After years of living in Ravello, Italy, they moved to the Hollywood Hills to be closer to Cedars-Sinai Medical Center in 2003. An ailing Austen died that year.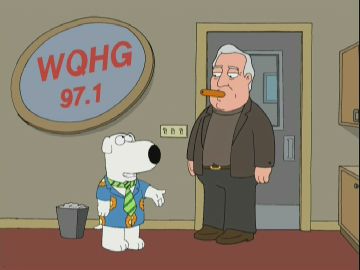 [Via New York Times -- www.nytimes.com/2012/08/01/books/gore-vidal-elegant-writer-dies-at-86.html?_r=1&pagewanted=all]

(This post was edited by eminovitz on Aug 1, 2012, 1:55 AM)