---
Research Guru / Moderator

Posted:
Aug 24, 2012, 12:12 AM
Jeffrey Stone, 85, was model for Prince Charming

---
Actor Jeffrey Stone, the model for Prince Charming in Disney's animated classic Cinderella, died Wednesday at his home in Penang, Malaysia, where he had been living since the early 1960s. He was 85.

Stone also provided additional voices in the 1950 feature film.

He turned down the lead role of Zorro in the late 1950s Disney TV series of that name.

Born John Forrest Fontaine in Detroit on December 16, 1926, he spent much of his childhood in an Indiana orphanage after his father died.

He joined the United States Navy in his teens to serve during the Second World War.

He began his career in films in the late 1940s with small roles in You Were Meant for Me and Train to Alcatraz (both 1948). He was billed as John Fontaine for his roles in the films Army Bound and Battle Zone (both 1952); Fighter Attack, Bad for Each Other and Wonder Valley (all 1953); and Drive a Crooked Road (1954).

He starred as D'Artagnan in the Italian TV series I Tre Moschettieri (aka The Three Musketeers) in 1954, which also featured Paul Campbell, Sebastian Cabot and Domenico Modugno as Musketeers Aramis, Porthos, and Athos. Several episodes of the series were edited together for European theatrical release, including Knights of the Queen (1954), The King's Musketeers and La Spada Imbattibile (both 1957), Le Imprese di Una Spada Leggendaria (1958) and Mantelli Espade Insanguinate (1959).

Stone was also seen on television in episodes of Private Secretary, The Californians, The Loretta Young Show, Johnny Midnight, Richard Diamond, Private Detective, The Millionaire, Adventures in Paradise, Death Valley Days, Surfside 6 and The Outer Limits.

His other film credits included Edge of Hell (1956); the cult classic The Girl in the Kremlin (1957) with Zsa Zsa Gabor; The Big Beat, Damn Citizen, the horror film The Thing That Couldn't Die and Money, Women and Guns (all 1958); the 1960 Mexican production El Jinete Solitario en El Valle de los Desaparecidos: La Venganza del Jinete Solitario as Zorro; and the off-beat comedy When the Girls Take Over (1960).

Stone wrote the story for the 1964 science fiction film The Unearthly Stranger, and wrote and directed the 1966 feature Strange Portrait.

He left the film industry in the 1960s to travel throughout Southeast Asia and the Pacific over the next four decades.

In later years, he wrote several novels set in Asia, including Letters to Rainbow and The Other Side of Rainbow, and the autobiography Whatever Happened to Prince Charming? A Memoir by Jeffrey Stone, the Original Prince Charming.

Jeffrey Stone was married to actress Barbara Lawrence from 1947 until their divorce in 1948, French actress Corinne Calvet from 1955 to 1960, and Christina Lee from 1965 until their divorce in 1972. He had a child with Calvet.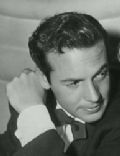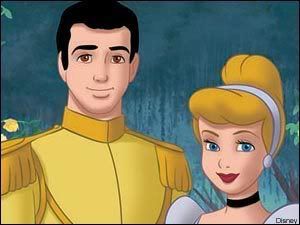 [Via Classic Horror Film Board -- monsterkidclassichorrorforum.yuku.com/topic/45348/Jeffrey-Stone]

(This post was edited by eminovitz on Aug 24, 2012, 12:13 AM)